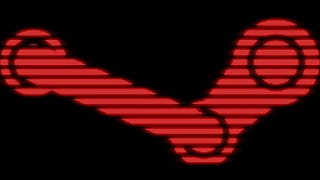 Finally, Steam is offering refunds! Oh joyous day. But actually, the new policy could cause more problems than it solves.
Doubtless, Steam needs a refund policy. It's a good thing to have in general, and especially on Steam, where tons of potential predators—in the form of faulty Early Access games and ample trash heaped on top of the service's treasures—lie in wait. It could also be seen as Valve attempting to address criticisms of their sadly lacking customer service program. If nothing else, this automates things a bit. On the whole, this is good news! It's Valve's implementation of the system that provides cause for concern.
Valve's new refund policy has two main stipulations: you have to have purchased a game less than 14 days prior, and you can only have played it for two hours or less. The latter, especially, has people up in arms for a number of reasons. For some games—say, The Witcher 3 or GTA V or Clicker Heroes (why can't I stoppppp)—two hours is just a drop in the bucket. But for others—smaller, more personal games along the lines of Proteus, Gone Home, and Papo & Yo or even bigger budget experiences like Metal Gear Solid V: Ground Zeroes and Portal—two hours can basically be the entire thing. So, in theory, someone could buy one of those games, play it to completion (or close enough), and then get a refund. Boom, free video game. For obvious reasons, that could hurt game creators pretty badly.
Two Hours Too Many
Now, Valve has said they'll monitor for abuse of the system and, if it seems like someone is taking advantage, begin denying refunds, but they don't exactly have the best track record for, you know, anything concerning customer service. On top of that, developers of shorter games have taken this as a sign that they're not entirely welcome on Steam, that 60 hour big budget romp-o-nanzas are the default, the standard by which all games on the service are judged.